Presentation style is Poster presentation only.
●Guidelines
■Posting, Viewing and Removal
The posters must be posted and removed at the following times.
Posting
April 27 (Thu), 2023 8:00~11:00
Viewing
April 27 (Thu), 2023 12:00~18:00
April 28 (Fri), 2023 8:00~18:00
April 29 (Sat), 2023 8:00~15:00
Removal
April 29 (Sat), 2023 14:00~15:00
* Posters still displayed after the removal time will be disposed of by the secretariat.
■Poster Preparation Guidelines
1)Size for display should be 90cm in width by 180cm in height.The upper 20cm should contain the abstract number, title, affiliation, and presenter name.
2)The "title, presenter, and affiliation" should be prepared by the presenter and occupy 70cm×20cm. The "abstract number" will be prepared by the secretariat.
3)The thumbtack/pins required for posting will be provided by the secretariat.
4)Disclosure of Conflict of Interest at the 3rd&4th Joint SCPSC.
A COI statement is mandatory for all first authors.(COI Disclosure Information)
Be sure to include the COI statement at the bottom of the poster, based on the following.

・In the case of no COIs to disclose:
Please add a brief statement such as the following; "I have no conflict-of-interest to disclose."

・In the case of COIs to disclose:
Please add a statement in accordance with the following template.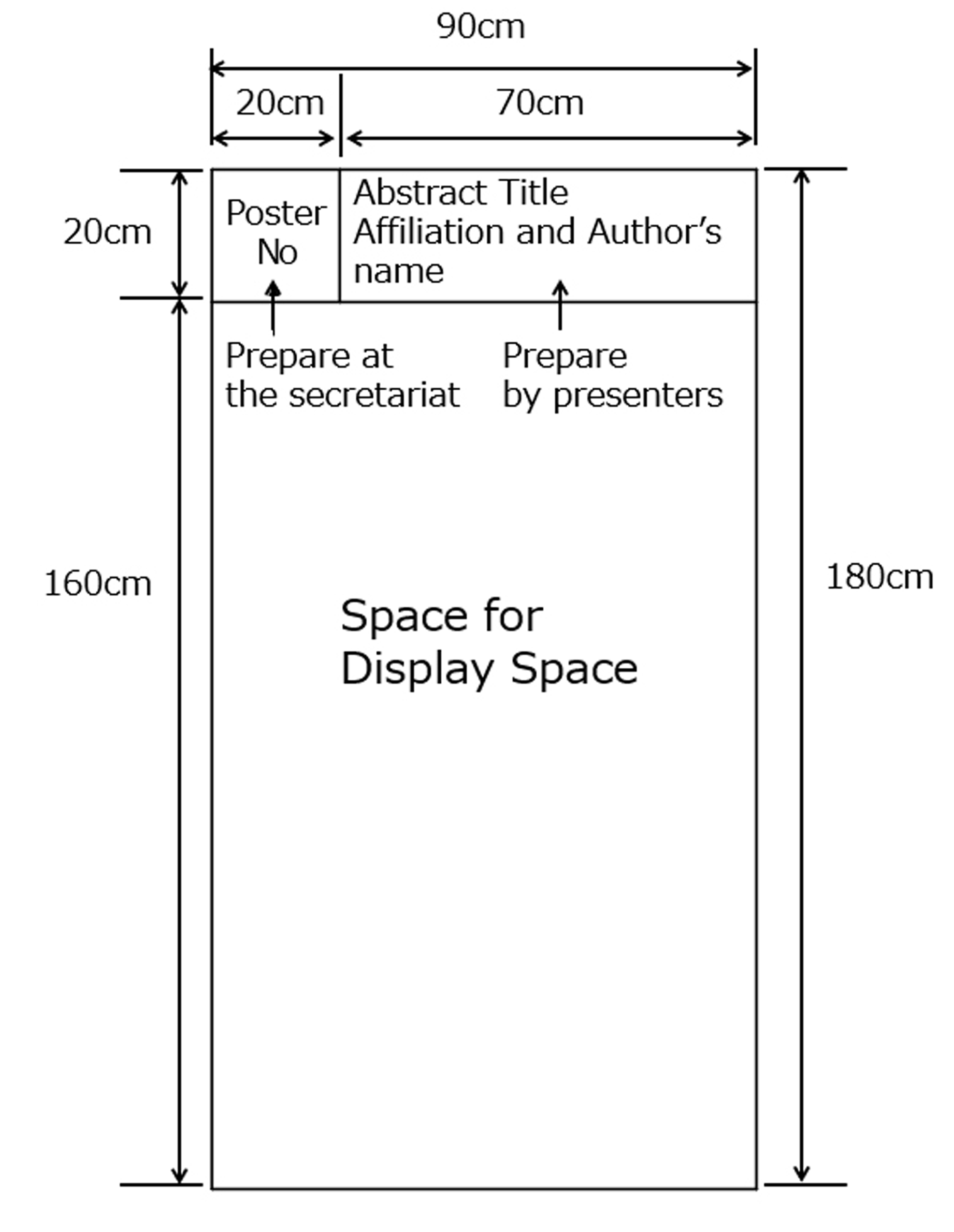 Template of slide